Lower cervical facet anatomy
This anatomy page endeavors to help you to make some sense out of the pain you may be experiencing at the junction of your shoulder and neck, and any pain or tingling in arms and hands.
Sometimes, if the C5 nerve root is affected, you may develop deep upper back pain because of an irritated dorsal scapular nerve.

This area takes the brunt of the whip in accidents. It is here that most often ligaments are stretched, discs are squashed and fractures happen. It's a transition zone between the highly flexible neck and the very stable because of the ribs, thoracic spine.
Thus it comes as no surprise that lower cervical facet anatomy is where degenerative changes are most prevalent. Anatomists call it immobilisation arthritis because injury results in fixated joints, starving the cartilage of nutrients and oxygen. Changes on radiographs are only seen long after the neck pain begins.

These degenerative changes often affect the joints of Luschka that guard the nerve roots as they exit via the intervertebral foramina; instead of being friends, they become foes with large daggers entering the space.
They key is to keep the joints mobile; but could too much manipulation aggravate the problem? We think so, and especially from self manipulation which is often repeated many times a day.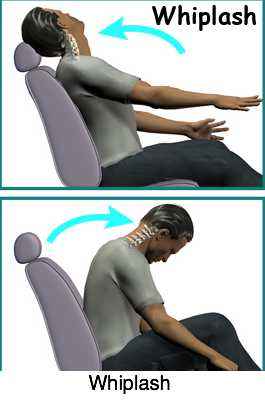 Thus it is common to find advanced neck arthritis in relatively young person who had a cervical whiplash some ten plus years previously. Prevention of this immobilisation arthritis is the key. Pain in the neck after a whiplash, but told there is nothing to be seen on X-ray, nothing wrong? It's all in your head...
Lower cervical facet anatomy
Lower cervical facet anatomy endeavours to enable you to make some sense out of the pain you may be experiencing.
X-ray
There are in general terms three joints between the vertebrae. A disc joint that is a sort of shock absorber, and two facet joints that control the movement in the neck. Between these joints is the foramen from which the spinal nerve roots escape on their way to the arm.
The neck is further complicated by two extra joints known as the Joints of Luschka. Any or all of these joints can be injured in MVAs.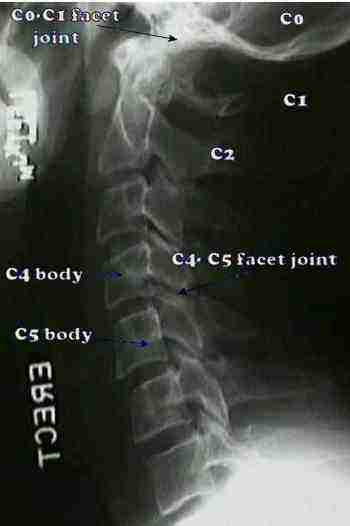 Tingling in arms and hands

Tingling in arms and hands is sure sign that you should be doing something more than taking painkillers.
As always, if you are not responding to current therapy within a reasonable period of time, take yourself elsewhere. Don't allow this to become chronic.

Medical admission
Immediately after a mild whiplash there are usually few abnormalities seen on xray. They are taken to rule out more serious injury like fracture and dislocation.
However, left in a locked up state, the facets will very soon start to degenerate, known as osteoarthritis. Notice here the subtle changes that have been occuring since the injury in the xray above. They are inevitable in the absence of the correct treatment. Understanding your lower cervical facet anatomy is important.
The majority of people suffering from carpal tunnel syndrome, frozen shoulder and tingling in the arms and hands will have changes in the lower cervical facet anatomy, early or advanced. Ask any chiropractor; she or he will tell you of dozens of cases.

Medicine is now beginning to accept what chiropractors have known for years. Before arthritis appears on an xray, the joint cartilage, starved of nutrients, begins to warn of impending disaster by causing pain and stiffness.
At the recent European Congress of Rheumatology, Prof JWJ Bijlsma, chair of the osteoarthritis scientific programme committee had this to say;
---
"Osteoarthritis is a genuine condition with associated bone and cartilage degeneration but in the initial months there is an incongruity between the pain and stiffness felt by the sufferer, and what is diagnosed on xray."
---

Torticollis
Torticollis is an extremely painful condition of the neck in which virtually all movements are grossly reduced. There is usually no known cause; folk blame drafts, sleeping on their stomachs, long hours at the motor car, or falling asleep in the sitting position.
It is caused by an invaginated piece of the capsule of one of the facet joints, usually but not necessarily in the upper cervical spine. The pain is often generalised with extreme tenderness at many levels. Radiating arm pain is not common.
Analgesics and anti inflammatory medication usually do little for the pain or stiffness. It may resolve of itself eventually. However, provided it has not been present for weeks, manipulation is the treatment of choice, freeing the entrapped villain of the peace.
This should be treated as anecdotal but ask any chiropractor and he or she will tell you how effective torticollis physical therapy is.
Hiccuping
Hiccuping is a reflex contraction of the diaphragm muscle, causing a sudden intake of breath that snaps the epiglottis in the throat closed. Irritation of the phrenic roots C3, C4, C5, the nerve itself or one of the tissues supplied by it are the usual causes.
Chiropractic specialises in the treating of the hiccuping baby.
The correct management of the lower cervical facet anatomy is important. Otherwise, arthritis will inevitably form, together with weak anterior neck muscles due to the irritated nerves.
Orthopaedic researchers looking at knee and hip arthritis make the interesting statement; mechanical factors, including joint instability and malalignment, contribute to the progressive degeneration of the cartilage. Certainly this applies to the cervical facets also.
Chiropractic help treatment is aimed at first loosening up the fixations, treating any muscle spasm that may be present, and then a disciplined set of exercises and rehabilitation to maintain the balance and strength in the neck.
The neck pain and tingling in the arms and hands is often complicated by other factors such as sleeping on the stomach, or upright in a chair, using a laptop computer for long hours, holding the telephone between the head and shoulder.
Carpal tunnel syndrome

Carpal tunnel syndrome is what is known as a "double crush syndrome". The median nerve is often irritated in two or more places. One is in the wrist, and the other between two muscles in the forearm, in the shoulder, by the first rib or by degenerate lower cervical facet anatomy.
Failure to check all these areas means the treatment is likely to fail, be it medical or chiropractic.
Chiropractic help

Chiropractic help is for you, but preferably before you've tried all else. Once you've had neck pain for six months, research shows you'll have it for life, regardless of the treatment.
So consult your chiropractor sooner rather than later.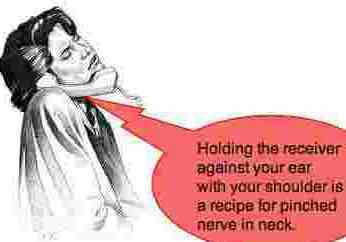 Neck traction has gone out of vogue in chiropractic circles. (certainly a chiropractor I once attended who trained pre-WW 2 used traction extensively.) However, recent medical research on the the management of hip, knee and ankle arthritis has shown that joint unloading is a vital part of conservative treatment of these weightbearing joints. Perhaps neck traction may be more useful than we realise in the management of healthy lower cervical facet anatomy. The skull and brain are after all quite weighty!
Contact me directly right here.
I receive many questions at Chiropractic Help. It might be help for a spinal condition, but it could also be about a failed Carpal Tunnel operation, or some such thing.

I will do that by answering your questions personally, but it will be converted to a Web Page so others can benefit from your questions. Omit your surname if you like.

However, do understand that, in the main, I'm going to be directing you (should it be pertinent) to a Chiropractor in your neck of the woods. I'll respond to all reasonable inquiries, but please be specific, and give some details: which fingers, what increases the pain, and relieves it, injuries, do x-rays show anything, does placing your arm on your head relieve or increase tingling in the arm... without these sort of details, I'm unable to give a sensible answer.

There is no charge for this service, however if you find my answer useful, you might like to consider purchasing my latest book, Stones in my Clog. Gems, both funny and healthful, from the life and work of a Chiropractor. It's only $2.99. Use the site search function.

Pose Me A Question! Pretty please, in decent grammar and spelling.

I will never give or sell your e-mail address to anyone.

PS. If you find my answer instructive, would you please ask a friend to rate the page. Many thanks.
What Other Visitors Have Said
Click below to see contributions from other visitors to this page...

IMPORTANT CONSIDERATIONS
---
Carpal Tunnel Syndrome causes pain and tingling in the arm and hand.
More about ARM PAIN ...
TENNIS ELBOW and the lower neck.
Dips made with cream cheese or feta ...
Did you find this page useful? Then perhaps forward it to a suffering friend. Better still, Tweet or Face Book it.