Search this Site

Chiropractic Help

Search this site makes finding something obscure so much easier.

If you cannot find what you are looking for, use this feature. It's a very large domain and finding something can be difficult; there are nearly 500 pages. Say, perhaps you are looking for what research has been done on the treatment of whiplash using chiropractic. You'd battle to find the page. Just type in here Research Whiplash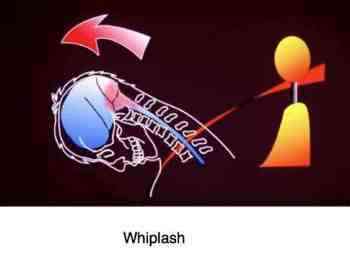 To find links to topics in bold at other sites use the site search function in the navigation bar above.

Bernard Preston DC

Bernard Preston's disguise, my alter ego, has become paper thin. At my other site you'll also find material on whiplash, and many other things that fascinate me.
Gliding, erecting a solar farm, vegetable gardening and the beauty and health of foods such as green beans and broccoli facts are all important to me. What's so healthy about radishes? They are definitely the easiest salad to grow in any summer garden but you do have to water them if you hit a dry spell. Have you ever thought about keeping bees?
You'll find all this and much more.

There's also plenty about chiropractic, and you may be interested in a page such as a day in the life of Bernard Preston DC; a walk through my clinic. What do we actually do?
These are typical cases that face us on any given day; what makes me so excited about being a bone setter, which is what we were called several centuries ago; that which energises me.
Bernard Preston

A day in the life of chiropractor Bernard Preston
Google appears to frown on too many links, so phrases in bold, like those above, need to be put into the Site Search function in the navigation bar above if you want more information.

Stones in my Clog

Here is my third chiropractic book, full of gems from the chiropractic coalface. These stories, written in Holland will keep you fascinated. They are light, bed side reading; how Hans lost his leg, aged only nine years old, from a WW II landmine, five months after the war had ended. Suffering did not embitter Hans, but life turned for the worse when an xray of his wife showed a large hole in the her pelvis.

JAN TWO, the man supporting a favourite patient's arm turned out to be known other than the local priest; her lover too.
A blood diamond merchant who lost his gem, and his finger with it.

Just $2.99 buys you a fascinating glimpse of another culture, and a peep into what really happens at the chiropractic coalface. Enjoy!
Read a few sample chapters at Stones in my Clog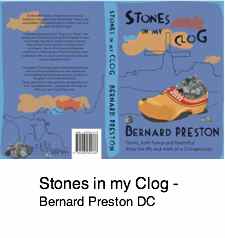 ---
Chiropractic Conditions is a central page at Chiropractic Help. It provides you simply and easily with the sorts of conditions that the average chiropractor would be treating.

Healthy Living Tips is another vital page at Chiropractic Help. Sparkling good health is not just about having your subluxations adjusted. Our healthy living tips page gives you some insights into different foods you could and perhaps should be eating.
---

SiteSearch ... whiplash research

Custom Search
Did you find this page useful? Then perhaps forward it to a suffering friend. Better still, Tweet or Face Book it.