Chiropractie Zuid Holland

Chiropractie Zuid Holland. Op dit site bevindt u de typische klachten dat uw chiropractor kan voor u wat menen. Wij zijn erg bezig de site in het Nederlands te vertalen.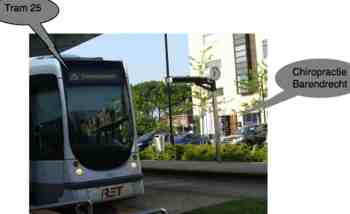 Chiropractie Zuid Holland

Chiropractie Barendrecht

Avenue Carnisse 317
2993 ML Barendrecht
Telefoon 0180 628775
De heer J. Bowman DC
Chiropractie Dordrecht

Burg. de Raadtsingel 107,
3311 JH Dordrecht,
Telefoon 078 639 9777
De heer G. Potgieter
De heer W. Powell
Mevr S. Allen

Chiropractie Gorinchem

Twijnderstraat 17,
4204 EL Gorinchem,
Tel 0183 664 655
De heer G. Potgieter DC
De heer W. Powell DC
Vrijdag zijn wij gesloten

Chiropractie Spijkenisse

Thorbeckelaan 82-a
3201 WK, Spijkenisse,
Tel: 0181-699 463
De heer G. Potgieter DC
OPENINGSTIJDEN:
​Maandag:         14.00 t/m 18.00
Vrijdag:             08.00 t/m 13.00
De eerste tien patienten van vandaag

De namen zijn natuurlijk verzonnen!
De heer S. Thomeer (50+)
Deze man kwam vandaag alleen voor onderhoud voor een chronische onderrrugklacht. Hij stapte de praktijk een jaar geleden binnen met een lichte hernia van L4-L5, zonder uitstraling naar zijn benen. Hij stond in een behoorlijke kromme houding, zoals de toren van Pisa.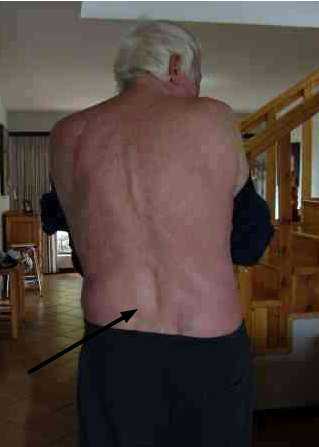 Het gaat ontzettend goed met hem maar hij mag de stofzuiger niet gebruiken. Dan gaat het meteen mis. Hij doet onze revalidatie oefeningen elke ochtend voordat hij uit bed stapt. Dat duurt anderhalve minuut. U kan zelf deze oefeningen van Chiropractic Tips downloaden: CHIROPRACTIC TIPS (Engels) ...


Chiropractie Zuid Holland:

De heer F. Schenk (60+)
Hij kwam ook maar voor onderhoud. Met chronische klachten is het het beste onder controle te komen om een terugval te voorkomen.
De heer Schenk verscheen op mijn spreekuur anderhalf jaar geleden. Hij sinds een jaar een dofgevoel in zijn rechterbeen. Terwijl hij een koffer uit de auto pakte, schoot het in zijn rug. De proef van Kemp voor een Lumbar Facet Syndrome was behoorlijk positief.
Het gaat goed met Frits. Hij doet al de oefeningen heel trouw. Zijn volgende afspraak is over drie maanden.
De heer T. Besselink (25+)
Thomas was drie weken geleden doorgestuurd door een cardioloog. Hij had al vijf jaar last van maagzuur. Het laatste jaar is dat behoorlijk toegenomen met pijn in het linker borstbeen, net boven zijn hart - hij beschreef het als warme stroomstoten. Nadat een hartklacht uitgesloten is is hij naar ons doorgestuurd.
Thomas heeft twee klachten. Een maagbreuk en het syndroom van Tietze. Het laaste betekent uitstraling van een blokkade in de middenrug naar zijn borstbeen. Het gaat goed met Thomas. De warme vlammen in zijn borst zijn bijna over en kan nu draaien zonder pijn in de borst. Hij gaf door dat de pijn het laatste jaar 60% verminderd is. Wij gaan nu met de revalidatie beginnen.
Chiropractie Zuid Holland
Mevrouw A. Ebink (60+)
Mevrouw Ebinks klachten zijn behoorlijk afgenomen. Zij kwam zes weken geleden voor de eerste keer met pijn aan de zijkant van haar rechter bovenbeen en de wreef van haar linker voet. Ze had een brandende pijn aan twee tenen De klachten waren een jaar geleden ontstaan zonder aanwijsbare reden. Ondanks veel medische behandelingen had zij daar geen baat of zin meer in.
De bron van de pijn in haar been kwam van een blokkade van het heiligbeen, die een blokkade in het sacroiliacaal gewricht veroorzaakte. Daarna stroomde de pijn uit aan de Iliotibial band.
In de linker voet had zij gewoon een Mortons neuralgie, die veroorzaakt werd door een blokkade van het cuboid bot in haar wreef.
Het verloop: De pijn in haar bovenbeen en bil is weg en Nobles test is nu negatief. De gemene pijn in haar voet is ook verdwenen, en ze kan nu een half uur wandelen zonder pijn. Maar haar voet is nog steeds gevoelig. Wij zijn vandaag met alfabet oefening begonnen.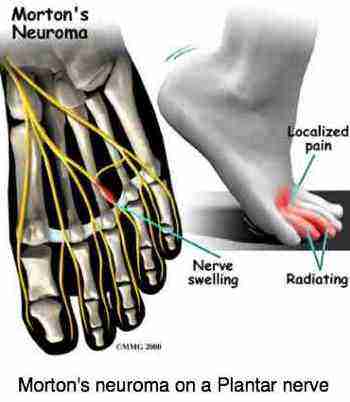 Chiropractie Zuid Holland
Mevrouw S. Lubeek (25+)
Mevrouw Lubeek kwam voor het eerst een jaar geleden met een erstige hernia met uitval in haar linkerbeen. De 'gekruiste sein' was sterk positief met veel pijn aan het been. Haar onderbeen was dof. De pijn begon nadat zij bezig in de tuin was.
Het ging uiteindelijk redelijk goed met haar, maar pijn in haar rechter bil is de laatste maand ontstaan sinds zij haar rechter enkel heeft verstuikt. Zij liep mank met pijn in het spronggewricht en nu gaat het minder in haar onderrug weer. Het is geen eenvoudige rug klacht. Gelukkig de Slump Test is negatief, die behoorlijk pijnlijk in het begin was.
Doe het rustig dit voorjaar in de tuin!
Chiropractie Zuid Holland
Mevrouw P. Looman (60+)
Mevrouw Looman kwam twee geleden voor het eerst. Negen maanden daarvoor had zij spit in de onderrug, met uitval tot haar rechter voet. Met FT het ging wat beter, maar zij is nooit van de klacht af. Pijn in de lies is begonnen, en zij had constant pijn in de bil. Haar onderbeen tintelde.
Gelukkig zij is erg sportief en reageerde heel snel op de behandeling van haar bekken. Ik heb een Meralgia Paresthetica in de lies geconstateerd, dat is een dubbelbeklemde zenuw in onderrug en lies. Zij komt enkele twee maanden voor onderhoud om een terugval te verkomen.
Vorige week verscheen zij plots onverwacht op mijn spreekuur. Een week daarvoor is zij opgenomen met overgeven en zeer draaierig. Proeven voor haar everwichtsorgaan waren negatief, en er was spreken van een TIA door de neuroloog. Maar haar bloeddruk was normaal, als haar cholesterol en zij is niet een roker. Op een MRI kunnen zij niets vinden. Ik bevestige dat het een everwichtsorgaan klacht was het niet - de Hallpike Dix test was negatief - maar zij had een behoorlijke blokkade van de draaier in haar nek. Gelukkig heeft zij goed gereageerd op een rustige behandeling van haar nek. Vandaag was zij niet meer draaierig of misselijk. Voor de zekerheid adviseerde ik haar de Brandt en Daroff oefeningen voor het evenwichtsapparaat te beginnen. Dat kan geen kwaad ...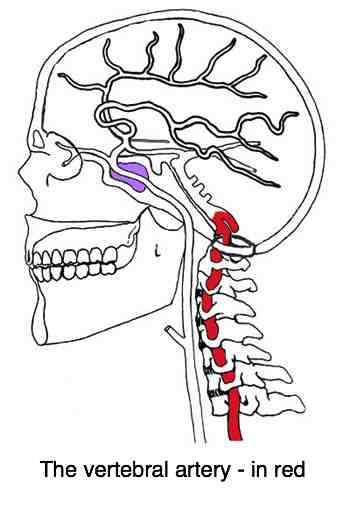 Baby Vroom
Jurriaan kwam vandaag alleen voor onderhoud. De syndroom van KISS is helemaal over.
Anja bracht her zoontje Jurriaan zes maanden geleden binnen met zeer akelijke huilbaby klachten, die zijn drie maanden naar de bevalling ontstaan, zonder aanwijsbare reden. Ik heb twee blokkades gevonden, een hoog thoracaal, en de andere in zijn bekken. Babys reageren meestal razend snel op chiropractie en Juriaan was geen uitzondering. Na maar twee behandeling waren de klachten minstens de helft minder. Het vervolg afspraak is over drie maanden.
Mevrouw J. Benen (35+)
Mevrouw Benen is acht maand zwanger. Zes weken geleden is ontiegelijke pijn in de rechter lies en bil ontstaan. Zij kon niet draaien in het bed, en 's nachts was het herrie. Zij kon niet slapen en voelde haar gaar.
Zij kwam drie weken geleden voor het eerst, onrustig en wanhopig, met haar man mee. Duidelijk te zien: ontzettend moe.
De liggaamstaal was vanmorgen bemoedigend. Zij is uitgerusten. Zij heeft uiteraard steeds last maar zij kan nu vanzelf in bed draaien, zonder haar man wakker te maken en haar schaambeen en de spieren in de lies zijn duidelijk minder pijnlijk. Wij zijn met enkele rustige oefeningen begonnen.
Mevrouw S. Noteboom (80+)
Mevrouw Noteboom is een inspiratie. Zij kwam voor het eerst met behoorlijk pijn in de rechter sacro-iliacaal gewricht. Haar heiligbeen zat vast. Rustige behandelingen voor drie weken, die past bij haar leeftijd, waren nutteloos. Toen gaf ik haar een goede pak slaan! Magnificaat! Binnen enkele weken is zij van de klacht af.
Dit is een keer weer toegenomen na tuineren, nu mag zij niet meer helaas onkruid trekken. Dat is jammer, maar ...
Vandaag had zij veel schouder pijn. Zij kon niet achter haar rug raken, en aan en uit kleden waren zeer moeilijk. Voor het eerst zag ik haar depressie - zij sprak er over een bejaarden huis. Zij kon niet meer ... Het begin van een frozen schouder is bevestigd. Maar zij ging lachend de deur uit - zij kon haar eigen bloes zelf aan doen. Twee rustige oefeningen gingen met haar mee, dat moet zij enkele keer per dag doen. Wat zal het verloop zijn...? Ik zie haar weer over een week.
Ik vroeg haar al haar kippen botten in te vriezen. Daarna gaat zij een bouillon van kippen botten tegen artrose te maken.
Chiropractie Zuid Holland : De heer van der Tholen (60+)
Mijnheer is zeer ontevreden terug in NL gekomen na drie maanden in Portugal. Geen dag zon, elke dag regen. Maar hij heeft helemaal geen last meer van zijn rug.
Hij kwam twee jaar geleden voor het eerst bij mij met veel pijn in zijn rug, die uitstraalde naar zijn onderbeen. Het ging twee jaar na een herniaoperatie redelijk goed, welke vijf jaar geleden ontstaan is, maar daarna is het weer misgegaan.
Wij zijn elke dag bezig met hernias in de onderrug. Meestal gaat het beter, maar elke rug is uniek, en u moet het nooit als normaal bevinden. Hernia is nooit normaal.
Hij komt over drie maanden weer terug voor onderhoud.
Chiropractie Zuid Holland : Mevr J.Verheij (40+)
Mevrouw kwam vandaag alleen voor onderhoud. Haar laatste afspraak was drie maanden geleden. Ze kreeg de laatste twee weken zeurende pijn tussen haar schouders.
Zes jaar geleden had zij een heel ernstig auto-ongeluk gehad. De auto is over de kop geslagen. Een hernia in de thoracale wervelkolom werd geconstateerd. Fysiotherapeutische behandeling heeft veel baat.
Twee jaar daarna kreeg zij een tweede hernia, in de nek, die uitstraalde naar haar duim en wijsvinger. Zij is door de medische molen gegaan, zonder resultaat. Een neuroloog gaf een hernia aan, een andere een carpaal tunnel syndroom (dat is een beklemde Median zenuw).
Waarom kan het geen CTS zijn?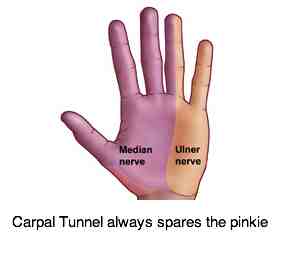 Zij had een blokkade van de eerste rib, die een Thoraxapertuursyndroom veroorzaakte. Ondanks een hernia die op de scan te zien was, was de behandeling van de rib de oplossing. Het gaat goed met mevrouw. Zij komt elke twee tot drie maanden voor onderhoud.
Chiropractie Zuid Holland : Dhr Joustra (50+)
De heer J stapte 7w geleden binnen met pijn die wat uitstraalde van zijn rug naar de achterkant van zijn linker dij, onderbeen en voet. Hij is twee keer geopereerd, in 2000 en 2005. De laatste zes maanden gingen heel slecht. Hij had geen onderrug pijn.
in werkelijkheid heeft hij twee onafhankelijke klachten: lumbale stenose met uitstraling naar het been en een heel hoge boog van zijn voet met blokkades van de cuboid botje. Wat ook tegen hem werkte was een bekkenscheefstaand, veroorzaakt door een korter been.
Het gaat goed. Hij kwam vandaag binnen voor zijn elfde behandeling en verklaarde dat hij geen last van zijn been meer heeft, en de pijn in zijn voet is behoorlijk minder. Hij doet de revalidatie oefening voor zijn voet en rug zeer trouw.
Chiropractie Zuid Holland : Sara (9)
Toen Sara drie jaar was, heeft zij een schommel tegen haar hoofd gekregen. Sindsdien leed zij elke week aan zeer moeilijk hoofdpijn klachten.
Uiteindelijk is zij een jaar geleden door een kinderarts naar mij doorverwezen.
Wat ik meteen opmerkte was, dat zij een flinke blokkade van de draaier in haar nek had. De eerste wervel in de nek.
Het gaat goed met Sara. Zij heeft af en toe pijntjes maar vergeleken met de laatste jaren gaat het uitstekend. Zij gaat vooruit op school en is echt gegroeid. Voorheen ging zij vaak overdag naar bed met een bonkend hoofd. Zij komt nu iedere twee maanden onder controle.
Mevrouw P. (69)

Toen Mevrouw P voor het eerst twee maanden geleden op mijn spreekuur verscheen, moest ik helaas constateren dat zij 1 van de moeilijkste rugklachten had die ik ooit had behandeld. Zij kon bijna niet lopen door de pijn in het linkerbeen.
Zij heeft ongelooflijk goed gereageerd op onze aanpak, rustig, vooral doordat zij ook een aneurisme in de buik had. Deze heeft niets met de pijn in de rug te maken. Rokers! Zij zijn minstens tien jaar van hun leven kwijt. ARTHRITIS IN LOWER BACK ... (in het Engels).

LINKS @ Chiropractie Zuid Holland
The EU law insists that we must place the following statement on our site, though we do not use cookies. "Our advertisers use cookies to personalise content and ads, to provide social media features and to analyse our traffic. They may also share information from your device with their social media, advertising and analytics partners."
Did you find this page useful? Then perhaps forward it to a suffering friend. Better still, Tweet or Face Book it.