Exercise and cholesterol

Exercise and cholesterol are closely linked.

PS. This is not a page to browse in 2 minutes. If you don't have at least ten minutes, preferably thirty, rather come back another day.
Exercise and cholesterol are strongly correlated. Inversely - that means as you increase your exercise, then your bad cholesterol decreases.
Bad cholesterol? Is there a good cholesterol? Yes, indeed, read further.
Masses has been written about cholesterol, but there's much that's controversial and, adding to the confusion, not even the experts can agree.
And what is agreed upon, many Western people ignore anyway.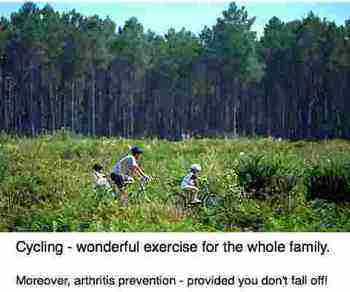 Heart attack

Heart attack remains the leading killer in Western Society; the relationship between exercise and cholesterol is vitally important. 

Want to avoid that stroke or MI? Incidentally, are you familiar with the signs of an impending heart attack? However, let's first consider a few figures, (Metric figures in brackets) and then we'll look at some simple things that you can do for yourself.
High Density Lipoproteins (HDL) and Low Density Lipoproteins (LDL)
Remember that LDL is the bad cholesterol, and HDL is the good.
HDLs carry cholesterol back to the liver thus lowering the plaque that may be clogging your arteries.
Your good cholesterol HDL should be no lower than 40 mg/dL (1.0). Above 40, HDL protects your arteries and has been shown to lower heart and blood vessel disease.
Your TOTAL CHOLESTEROL level (LDL and HDL and some other bits and pieces) should be under 200 (5.1). Some experts think much less than 200, particularly if you have a family history of heart disease. But work on 200 for now.
Even more important is that ratio of Total cholesterol / HDL.
Work with 200 / 40 = 5, but most authorities would consider that too high. So you either have to lower the total cholesterol below 200, or raise the HDL above 40. Let's see what can be done about both.
Tip: In old age, total cholesterol levels rise normally. If you have reached your eighties without a heart attack or stroke, and you're not losing your marbles, then don't get paranoid if your total cholesterol is moderately raised and your blood pressure is under control. Rather think about more exercise.
Exercise and Cholesterol

Exercise has been proved to have an important benefit not only on your cholesterol but the whole body, and your mind too. All exercise is good, within reason, but those that raise your heart rate, making you sweat and breathe more deeply are the best. They have been proved to lower the bad cholesterol LDL, and raise your good cholesterol HDL by up to 10%. So you get a double wammy effect from exercise on the ratio of LDL /HDL since exercise and cholesterol lowers LDL and raises your HDL.
Think Win-Win. What is best for my overall health? If you have arthritic knees, give jogging the miss. Think rather aqua-exercise . If you have sore feet, consider cycling. If you are busy-busy, invest five minutes in a skipping rope. If you should be spending more time with your spouse or children, then walking is of course best.
Depressed? Few things beat a walk in the sunshine. Light entering the eyes stimulates the pineal gland in the brain, flooding your body and mind with the feel-good neuro-transmitters.
Always think outdoors before the gym or the home-trainer. Few things beat a thirty minute walk with an apple or a sandwich at lunch time. It's all about exercise and cholesterol, right?
How far, and how fast? This little three minute test will give you a pretty shrewd idea of your level of fitness. Click here for the Kasch Pulse recovery test ...
Homocysteine
Homocysteine is a normal breakdown product of protein metabolism; exercise and cholesterol is only one of many factors.

New evidence is suggesting that this substance, produced from the digestion of protein in meat, may be an even more important predictor of blood vessel disease than cholesterol.
If that homocysteine is not remethylated, which requires certain vitamins in the diet, then it forms very toxic substances in the blood; look for folate and choline food sources; our eggs Florentine is one excellent way to get both. Use the search engine at chiropractic help to locate the recipe; you'll find it in the navigation bar. 
Remember too, that vital new research, on 52 000 people with raised cholesterol, published in a top medical journal states convincingly that there is absolutely no proven benefit from taken Statins, unless you have a history of cardiovascular disease. It won't add one day to your lifespan.
But exercise and cholesterol, are certainly correlated, and will be of benefit in any case.

Here's an anecdote; having said that, I recently met a medical colleague who, with a cholesterol level of 11 did not take statins as he had no history of cardiovascular disease, and was otherwise in sparkling good health. He had a stroke, aged 55, and luckily survived with no serious repercussions.
A meta analysis of many statin stroke research projects found that indeed, if your cholesterol is significantly raised, that there is a 31 percent lower risk of stroke on statins.
Read it at the journal STROKE; Stroke, statins and cholesterol.

In the "Copenhagen City Heart study" they found a positive correlation between raised cholesterol and stroke but ONLY if the total cholesterol was above 8; 320 in US terms.
And, just to muddy the water, there is some evidence that whilst statins lower the risk of one type of stroke (ischaemic) in patients with raised cholesterol, they actually increase the risk of the other haemorrhagic type.

But exercise and cholesterol. That will add many days to your life! And lots of pleasure.
Certain minerals and vitamins like choline and betaine are necessary to keep your homocysteine in check. That is even more important than your cholesterol levels.

THE H FACTOR BOOK
Choline food sources
What is betaine?
For more information type these terms into the Site Search function in the main menu above.

Chiropractic help

Why all this hype about cholesterol and homocysteine on a chiropractic site? Simply because research is now finding a strong correlation between back pain and arteries blocked with oxidised fats. Exercise and cholesterol isn't small beer.
What is mutton?

If you enjoy red meat then mutton is worth a consideration, if only because sheep are far less likely to be corn-fed and kept in pens, sties and barns. Sheep forage the grasses on a thousand hills and you're unlikely to see the term "corn-fed" attached to the advert.
Too much corn oil raises the omega 6/3 ratio in the body, making our joints, muscles and blood vessels red and angry; including if the meat we eat is largely corn fed; if you have no concern for exercise and cholesterol there are problems looming on the horizon; Plus mutton is my favourite red meat.

Mental exercise

The brain contains loads of nerve cells. Billions, in fact. As we age, they don't die off, but they do shrink. It's normal, like greying hair, so remembering names and places, events and telephone numbers becomes more difficult.
At the same time, the chemicals that relay the information from one neuron to the next begin to diminish. It takes a little longer to remember someone's name whom you haven't seen for a while.
This is normal, it's not Alzheimers or senile dementia. But, and it's a big BUT, what can we do to slow the process? Plenty.
Firstly, your total cholesterol should be maintained within acceptable limits. High cholesterol is associated with Alzheimers. However, sudden lowering of cholesterol can have dramatic effects on your brain as those chemicals that relay the information from one cell to the next are cholesterol dependent. So do it slowly, bit by bit, with more exercise, more salad, sensible eating etc. Oops, nearly missed the etc. A glass of red wine, remember. One! But do it! Start today if your cholesterol is too high.
Secondly, don't simply accept that you are getting older. Research shows that if you expect your memory to get worse, then it will get worse! Be proactive. How?
Mental exercise and cholesterol. Probably the single most important thing you can do is to turn off the TV. Television requires very little mental activity, and no response. Instead, think of spending time doing something you have wanted to do. Always wanted to learn Spanish? Join a class and learn a new language! Used to love chess, but can't find a partner? Internet chess is the rage these days. I love it. You meet new people from all over the world, swap ideas. www.letsplaychess.com It's free though to use all the features there is a small annual fee.

Learn Sudoku, read a book, do what I'm doing: build a website. It's really not that difficult, nor need it be expensive. Blogging is free and with this company (SBI) even dummies like me can make a website. See how easy it is by writing me a Chiropractic Help question...

Scroll quickly down past a couple hundred comments for the rest of this exercise and cholesterol page....

Do you have a question about your health?
Do you have a question? Shoot! Please include important details such as when the problem started, what increases and relieves the pain, which movements cause dizziness, for example, whether the pain radiates to all the fingers or just the thumb and forefinger, or just certain parts of the leg.

A two line question will get an answer of zero value.

About Dr Barrie Lewis DC
Stay alert

Staying alert has been shown to be extremely important. When you travel, look out for the route so that you could drive it yourself. If you're at the seaside, follow the tides. Note where and when the sun rises. Is the moon waning, or is it only your brain? Mental EXERCISE AND CHOLESTEROL.
Blue Moon. Battle with a concept you've never properly grasped. No it's not the second full moon in a calendar month. If Klok can understand it at eighty, then you can too. Let him explain it to you.
Type "Blue Train Blue Moon" into the Site Search function above.

Saying things out aloud, and writing them down definitely helps. For example, you might say: "Glasses, I'm putting you down there so I won't forget where you are." And you won't forget.
When you meet someone new, say: "Hello John, so nice to meet you." And you won't forget their name. I as a chiropractor use this every day with my patients. Every one gets named by name. I used this same technique to learn Dutch, and hey, I've learnt a new language.
It's been tough, but it is a wonderful sense of achievement when you decide to do something; and have gone and done it.
The research that it is not so much memory loss, as failing to pay attention to detail. Focus the mind, stir it and stretch it. Mental exercise and cholesterol.
There are few things that focus the mind like using a radial arm saw. Here I'm doing the preparation for a new stair case. Carpentry is a marvellous hobby for the person considering Retirement Sentiments ... but it's an unforgiving hobby for the absent minded!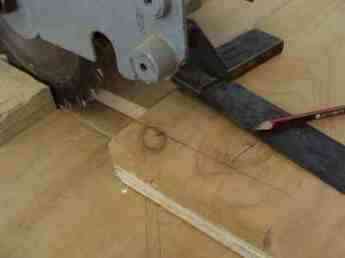 Not too shabby for a beginner!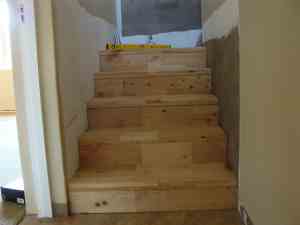 ---
Dear Dr B, I thought I must drop you a line to let you know that all the hard work you did on my frozen shoulder before I went to the UK really paid off - my shoulder has returned to nearly 100%.  I occasionally have pain when I wake up in the morning.  Have been good about doing all my exercises and know that it is really essential to keep on exercising.  Hope I never experience this horrible condition again.
I don't feel I need any treatment at the moment, but know where you are should I need it.
 
Thank you for all your hard work.
 
Best wishes.
Karen

---
DIABETES 
Diabetes, be it child or adult onset, insulin dependent or otherwise is a disease of poor metabolism. Calcium metabolism is also affected, and diabetics have the tendency to become osteoporotic. Of particular concern are children who may never achieve a normative calcium levels in their bones. EXERCISE AND CHOLESTEROL control is part of the solution. Diabetes Osteoporosis ...


SLOW FOOD, MADE FAST
Other simple things? Plenty of fibre rich foods are known to reduce the total cholesterol. Salads and fruit and the easiest? The pectin in an apple is excellent, and 2 to 3 alone per day will lower your total cholesterol by 10%. You must eat the skins where 70% of the soluble fibre is located.
So, five minutes with your skipping rope, plus 2 apples = 20% drop in total cholesterol. What could be easier?!! You see exercise and cholesterol go hand in hand. You really don't need to go to the ends of the earth to find solutions, and certainly you should consider these before taking drugs. They have some horrible side-effects.
Exercise and cholesterol may just mean reaching out for an apple and a quiet stroll before breakfast! First consider those foods that lower cholesterol before reaching for a bottle of statins with all their nasty side-effects. Like Erectile Dysfunction, for example. Still not convinced?
FOODS THAT LOWER CHOLESTEROL ...

FOODS TO AVOID HIGH CHOLESTEROL ...
Type these phrases into the Site Search function above.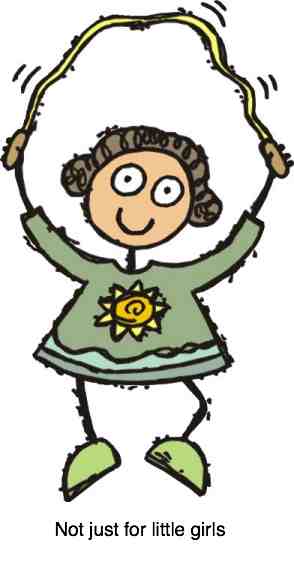 Don't forget the fish soup and the Eggplant Recipes ... for lower cholesterol and a better cholesterol profile.


Any idea what effect investing an extra $100 a month (the cost of a month's supply of Lipitor) in your house mortgage would have? The way compound interest works, it would you make you very wealthy! Well, not Bill Gates wealthy, but still not to be sneezed at.
Oxidised cholesterol is the real devil. Ask your McDonald's when they last changed the oil! Better to make your French Fries at home, and ditch the oil when you're done, or use Olive Oil which does not oxidise nearly as readily.
When it comes to exercise and cholesterol it's all about exercising the Right choices ...
Benefits of Olive Oil
The beauty of olive oil benefits is that it contains high levels of mono-unsaturated fat. So does the Avocado. Monos not only lower the bad LDLs, but also have the beautiful effect of raising your good HDLs. Exercise and cholesterol may simply mean reaching for the Olive Oil decanter!
Complex? To find out more about olive oil, click here. OLIVE OIL BENEFITS ...

Interestingly, a higher fat diet (the good fats, hey!) and lower starches and simple carbs, and vitamin E has shown very promising results with the really serious neurological diseases, like Motor Neuron Disease. For more info, click here. TINGLING IN ARMS AND HANDS ...

FROM THE COALFACE @ EXERCISE AND CHOLESTEROL
A letter received from an 85 year old woman:
"Thanks for the words about exercise and cholesterol. Mine was 7.1 and is now 6.9 since I moved to less cow's milk cheese and more goat's milk cheese. Also I am really enjoying soya milk, so that is no hardship, but still have a drop of ordinary milk in my tea!! It's not really a dietary problem (as you know we are vegetarians), and my very caring GP is not too pressing. The herbal anti-cholesterol stuff brought it down to 6.5, but is constipating. The cholesterol drug gives me aching joints. Nasty to wake at 3 am with sore legs. Of course I do have normal aches and pains, but since I stopped the cholesterol pill, my nights have been a lot better! I will come back some time for a chat!
For more about Iatrogenic Illness - doctor-caused disease - click here, IATROGENIC ILLNESS ...

We've also started your exercise and cholesterol regime. A whole half hour walk is manageable. Just! And meantime, we are enjoying a bottle of wine! RED you advised? Nice stuff anyway!!"
This is one very fit 85 year old, I must tell you. Computer, books, community service, exercise (she swims every day of the year), travel, grandchildren ...
Why is all this so important in chiropractic, you may ask? I find it so sad watching folk deteriorate unnecessarily. The weight gain, the mental loss, the pain - it really doesn't need to happen, but it will take a big effort! Or suffer, your choice. Exercise and cholesterol, physical, mental, perhaps we should write a page on spiritual exercise! Jup, it's time to leave my computer and reach for my Bible, and a quarter hour with the Lord. Offended? Sorry, that's me.

Healthy living tips

Healthy living tips suggests starting with one small thing, and sticking to it; exercise and cholesterol would be a great beginning.

It's the beginning of a new year as I write this; I don't believe in New Year's resolutions. Mostly within a week because they are out of all proportion that are blown out the window.
It's important to choose that small thing yourself; it's because you want to be more healthy, not because someone else has made you feel guilty, and compelling you to go where you don't want to go.
For that reason, I'm reluctant to make suggestions, but here are a few anyway.
Take a brisk twenty minute walk a few times a week; there's your exercise and cholesterol care.

Enjoy a fruit like an apple, orange, pear, or avocado every day.
Make sure eggs and spinach are regularly on the menu; they are great sources of choline.

Change to olive oil.
Do a sudoku or crossword, or play online chess a couple times a week.

Spend two minutes doing our lower back exercises before getting out of bed every morning; say the Lord's prayer at the same time.

All of these are profound and will make a significant improvement to your health. But you choose what's appropriate for you.
Ways to cook salmon

The cholesterol and fish oil stories intertwine and complement each other. If you are having cholesterol problems, it's also wise to increase your fatty fish in the diet to an absolute minimum of twice a week, AND take salmon oil softgels for the Omega 3 oil.
Minimum 5 coloured fruit and veg?
The anti-oxidants that prevent cancer (and lower cholesterol) are found in the coloured fruit and veg. Have you had your mandatory FIVE today? Frankly, we aim for TEN. I DON'T WANT TO GET CANCER!
For breakfast I enjoyed two grandillas, a slice of watermelon, half an orange. That's three. Then for lunch there was hummus on my sandwich.
For supper? A spinach and tomato salad, butternut and green beans, fried eggplant, lentils (they don't count in the coloured veg), a piece of chicken, icecream and another granadilla (passion fruit). Should have had a couple olives on the salad! Then I could have boasted!
Total: Drat, only managed NINE. How did you do? You don't want to get cancer do you?!!!
Useful links

Did you find this page useful? Then perhaps forward it to a suffering friend. Better still, Tweet or Face Book it.