Chiropractor Johannesburg
Find a Chiropractor working in Johannesburg.
It's a very old profession, but not the oldest, practised by the ancients. Famous Greek doctors, for example, like Hippocrates and Galen used manipulative techniques more than two millennia ago. 
Known as bonesetters in the Middle Ages, the modern era of manipulative sciences began with Daniel D Palmer in 1895 in the United States. 
Chiropractor Johannesburg is probably about 80 to 90 years in existence.
Many conditions, like carpal tunnel syndrome, frozen shoulder and tingling in the arms are legs have a frankly irritated nerve at their root.
Today, chiropractic is a very broad profession, having specialties in sports injuries, treatment of the elderly, and infantile colic, the management of arthritic hips and so on. Lower back pain in its many forms is the most common reason why people consult a chiropractor.
The profession in Gauteng caters for people suffering from headaches, back pain, slipped discs, shoulder pain, even colicky babies, and much, much more. 
---
Searching for something specific? Just type it in here:
---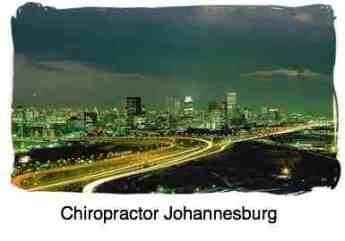 ---
Chiropractic Conditions is a central page at our site. It provides you simply and easily with the sorts of diagnoses that the average DC would be treating.

Healthy Living Tips is another vital page at Chiropractic Help. Sparkling wellbeing is not just about having your subluxations adjusted. This link gives you some insights into different foods you could and perhaps should be eating.
---
Chiropractor Johannesburg
Dr Natalie Arkin - Hyde Park Corner Shopping Centre, 011 3255096 
Dr Douglas Hawley - 73 Linksfield Road, Dowerglen, Edenvale, 011 0222257 
Dr Brett Kavonic - 85 Leigh Avenue, Glen Hazel, 011 8827982 
Dr Cheri Kaye-Eddie - 42 African Street, Oaklands, 082 896 5144 
Dr Siobhan Wilcox - Family Practice, 116 Kayburne Ave, Randpark Ridge, 011 791 7799
More Chiropractor Johannesburg ...
Dr Arkin, Natalie , Hyde Park Corner Shopping Centre, 011 3255096

 Dr Baker, Jaqueline , 150 Kyalami Glen Off Main Road,

 Dr Barbour, Michael , Nicol Grove, Cnr William Nicol &  Leslie rd, Fourways, 0114651869 
Dr Barker, Juanita - Corner 14 Avenue & 5th Street, Northmead, 011 4253834 
Dr Barker, Zelda , Village Medical Centre, Parktown North, 12 7th Avenue, 
Dr Bhana, 
Dr Boola

Dr Borowsky, Wayne , 20 1st Avenue Pierneef Park, 
Dr Boshoff, Willem , Annexe 7, Wilgeheuwel Hospital on Amplifier Rd, Radiokop. (011) 675 3026 
Dr Bunge, Jacquelin , The Children's Therapy Centre, Cnr Cambridge and Rembrandt Road, 
Dr Cerva, Deborah , 42A Escourt Street, Wierdapark, 0126530833
Dr Coetzee, 
Dr Cullinan, Adam , 56 Kingfisher Drive, Fourways, 011 4677454 More CHIROPRACTOR JOHANNESBURG

Dr Dallas, Brian , 3 A Shirley Avenue, Bedfordview, (011) 622 1521 
Dr De Abreu, Eva, 46 Pandora Road, Kensington, 0116152070 
Dr de Wet, Marius, 116 Kayburne Ave, Randpark Ridge, 011 791 7799
Dr Deall, 
Dr Dickerson, Lisa, Family Practice, Shop 19, Olive Dale CNR Shopping Centre, 0114627474
Dr Duddy, 
Dr Duncan,  
Dr Fletcher, Sheryn , The Gym, The Campus, 57 Sloane Street, 011 5753115

Dr Forbes, Lauren , 16 Fredman DriveDiscovery Health Wellness Centre, Sandton, Tel: (011) 5293131

Dr Frese, Monica , 44 Keith Avenue, Blairgowrie, 0723921234 
Dr Fuller, Robert , 5 Birt Street, Raedene, (011) 640 1532

 Dr Fyfer, Jason , Bodyworks Chiropractic Clinic, Sunninghill Medical Centre, 
Dr Gaines, Dominique , Second Floor, Illovo Thrupps Centre, 204 Oxford Road, 0112680323 
Dr Gray, Derick , Melville Welness Centre and  Spa, 37 Arundel Road, 011 4773105 
Dr Hari,

 Dr Hawkings, Tanith , Bryanston Wedge Medical Centre, Cnr Main Rd & Posthouse St, 011 7064566 
Dr Hawley, Douglas , 73 Linksfield Road, Dowerglen, Edenvale, 011 0222257 
Dr Hay, Caroline , 90 First Avenue, Dunvegan Edenvale, 011 454 1648 
Dr Haywood, Craig , Naturally Yours Health Centre, 453 CNR Main GNLross Roads, Bryanston,

 Dr Hazel, Johrene , The Medical Centre, 122 Langermann Drive, Kensington, 011 6226254 
Dr Herwill, Dylan , The Endurance Sport & Wellness  Centre, 2nd Floor Riverview Centre, Blairgowrie, 
Dr Hollinshead, Martina , 21 Essendon Avenue, Bonaero Park X1, Kempton Park, 011 3954974

Dr I'Ons, Grant , The Wellness Centre, 17 Eaton Avenue, Bryanston, 011 8405340

 Dr Janse van Rensburg, Andrew , 80 Alma Road, Wendywood, 
Dr Jorge, Ricardo , Innate Quality of Life Centre, 33 Scott Street, Waverley, 011 4403833 
Dr Kavonic, Brett , 85 Leigh Avenue, Glen Hazel, 011 8827982 Yet more CHIROPRACTOR JOHANNESBURG: 
Dr Kaye-Eddie, Cheri , 42 African Street, Oaklands, 082 896 5144

 Dr Kirwan, Gary , Pineslopes Medical Centre, Cnr Forest Drive & Sunset Blud, Fourways, 011 4659820 
Dr Kneppers, Sonja , 30 Rooihout Avenue, Weltevredenpark, 
Dr Kruger, Martin , 50 First Avenue, Dunvegan, 084 9177463 
Dr Kurczych, Anastazja , 11 Penlope Avenue, Florida North, 
Dr Lalla, Corinne , Greenside Clinic, 9 Gleneagles Road, Greenside, 011 7820004/5/6 
Dr Lawson, Simon , Mornignside Chiropractic and Sports,  1st Floor,  Morningside Medical Mews, 011 7840052/4 
Dr Loots, Tamsin , 2 Palmerton Road, Lonehill, 0825738184 
Dr Lyons, Craig , Naturally Yours Health Centre, 453 Cnr Main & Culross Roads, Bryanston, 011 4634906

Dr Mackenzie, Mandy , Melrose North Medical & Dental  Centre, 82 Corlett Drive, Melrose North, 079 8743860 
Dr Marinus, Lionel , 229 Barkston Drive, Blairgowrie, (011) 787 4746 
Dr Maris, Robin , 2nd Floor Virgin Active Classic, Melrose Arch, 
Dr Mead, Clifford , 155 Blairgowrie Plaza, Conrad Drive, Blairgowrie, (011) 7870045 
Dr Mitchell, Jenny , 237 Ontdekkers Road, Horison Ext, Roodepoort, (011) 760 3061

Dr Monvoison, Jean , 19 Lancaster Avenue, Craighall Park, (011) 3260124

Dr Nortje

Dr Palmer-Owen, Delia, 44 Wilson Street, Fairland, (011) 678 7869 
Dr Parbhoo, Hemant, 5 Birt Street, Raedene, (011) 640 1532
Dr Pleass Leslie 14 Torquay Road Parkwood (011) 4429393 
Dr Potgieter, Rossel, Suite 8 & 9, Sandton Medpark, 011 706 5317 
Dr Pritchard, Michael, Nicol Grove, Cnr William Nicol & Leslie Rd, Fourways,

Dr Puchner

Dr Pyper, Candice , 19 Bradford Road, Bedfordview, 011 6225323 
Dr Ray, Grant, 1 Robin Road, Edenglen, (011) 609 2898 
Dr Rosenberg, Marie, Morningside Shopping Centre, CNR Rivonia RD and Outspan RD, 0879403893 
Dr Royce, Nicholas , Chemaly House 118,  11th Street, 011 8848580 
Dr Ruthven, Melissa , 44 Monument Road, Kempton Park, (011) 9701519 
Dr Ruthven, Louisa, 8 Briggs Lane, Bedfordview, (011) 455 5163 
Dr Ruthven, James , 44 Monument Road, Kempton Park, 0119701519/20 
Dr Saffer, Elana , 100 Algeron Road, Norwood,

Dr Sandler

Dr Sayers, Adam, Greenside Clinic, 9 Gleneagles Road, (011) 7820004/5/6 
Dr Schalekamp, Hendrik , 463 Charles Street, Brooklyn, 0822140274

Dr Scrace, Gregory, Suite 8 & 9, Sandton Medpark, Bryanston, 
Dr Segeel, Moira, 777 Rivonia Road, CNR 7th Avenue & Rivonia Road, (011) 8079877 
Dr Sery, Roy, Linksfield Square, 115 Club street, 011 6402514 
Dr Stranack, Barry, 9 Anslow Crescent, Bryanston, 011 7063106 
Dr Tim, Anthony, 1 Arend Avenue, Fourways, (011) 4673364 
Dr Tolley, Natalie , 50 First Avenue, Dunvegan, Dr

Trautmann, Brenda , 33 Scott Street, Waverly, (011) 8838726 
Dr Van Zyl, Karla; 10the Avenue, Parktown North, 0713265745 
Dr Wayman, Arthur , 2nd Floor, Healthway Centre, Beyers Naude Drive, Blackheath, (011) 678 1414 
Dr Westbury, Samantha , Pineslopes Medical Centre, Cnr Forest Drive & Sunset Blvd, (011) 4659820 
Dr Wilcox, Siobhan , Family Practice, 116 Kayburne Ave, Randpark Ridge, 011 791 7799

Dr Young, Charmaine, Bedfordview Therapy Centre, 6 Park Street, Bedfordview,

Dr Zietsman, Gary, 115 Langerman Drive, Kensington, (011) 615 4577
Migraine headache
Interestingly, research shows that migraine sufferers, clench their Temporalis muscles on the side of the head 14x more often than non-migraine sufferers. 
Chiropractor Johannesburg is where you will get relief.
TMJ anatomy ... 

read more about how the jaw joint could be the cause of your migraine headaches ...

Head neck pain
Moreover, jaw joint sufferers almost always also have cervical spine pain, as the sensory nucleus of the nerve that supplies the TMJ joint, the trigeminal, is located in the upper neck.
If you grind your teeth at night, known as bruxism, then not only will you have severe headaches, but also facial pain; and you'll wear your molars down and probably drive your spouse to the spare room. A bite plate is the solution. They aren't very comfortable, but you'll get used to it; it's better than all of the above.

Neck pain and headache are amongst the primary reasons why patients consult chiropractor Johannesburg. Are you swallowing bucket loads of pills on a regular basis? Taking dual anti inflammatory drugs like brufin and aspirin, simultaneously, is very dangerous.
Your chiropractor will want to see any xrays of your cervical spine that you have had taken. Take them with you for the first consultation.
If you have not had plates taken, or a scan, your chiropractor may order them; therein lies a difficulty. Scans are very expensive and xrays are ionising radiation; but they yield so much useful information.
Discuss the issue of xrays with your chiropractor. If you've not had recent trauma, and have no tingling or ache down the arm, then sometimes a trial of half a dozen treatments may be indicated; if there's inadequate improvement in your head and neck pain then you can still have them taken.

A nagging ache in your neck often points to one or more fixated parts in the cervical spine. Long before arthritis is visible on xray you will start to get a warning that all is not well in the state of Denmark; uncovertebral joint of Luschka arthritis may be progressing.
Subluxated joints, starved of normal nutrition, become rapidly arthritic. In fact, in white mice degenerative changes are visible within thirteen hours of a spinal joint being artificially fixated.
Remember too the beneficial effect of phytochemical foods and omega 3 on joints. Enjoying lightly filtered raw honey with all the pollen for example, and regularly having west coast pilchards or freshly ground flax seed are easy ways to improve not only your joint health but your whole body. Don't forget the anti inflammatory benefits of olive oil and chilies too.

Ultimately the degenerative changes in the lower neck will cause tingling in arms and hands.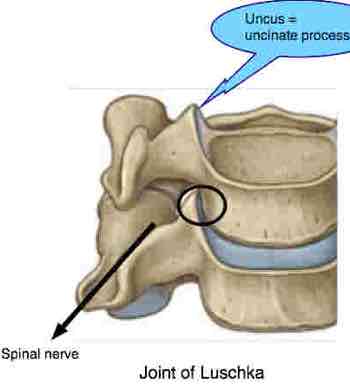 Pelvic and pubic bone pain
The pelvis is a complex organ causing a great many of the painful syndromes treated by Chiropractors. Read more here about the Sacroiliac Joint anatomy, for example, and this Femero Acetabular Impingement Syndrome Case File which causes arthritic-type symptoms, but starting in the young person ...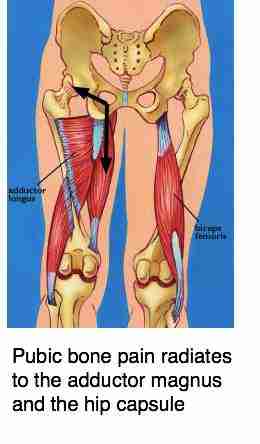 Pubic bone pain can be a great trial during the last trimester of pregnancy. Untreated it sometimes continues for months and sometimes years after the birth, making sex very painful.
FOOT PAIN
Chiropractor Johannesburg

Any dysfunction in the foot will disrupt the kinetic chain and cause pain syndromes higher up in the body. Can a Mortons neuroma cause headaches ...? Yes, if it makes you limp. 

Chiropractor Johannesburg is where you will get relief. Mortons neuroma ... 

Foot pain

 disturbs the gait and the whole kinetic chain.
Not all chiropractors work with feet. Ask before making an appointment for chiropractic help.
Chiropractic South Africa

Whilst spinal manipulation really dates back to Hippocrates and beyond, the origin of modern chiropractic is credited to Dr D.D. Palmer in 1895, a Canadian living in the United States who gave the first chiropractic adjustment to the spine.
Chiropractic South Africa dates back nearly 90 years. The first, unknown chiropractor opened his doors in the 1920's. The Payne twins, Dr Ivan and Dr Alan, formed the first association of chiropractors in the late 1930's. My own parents, Dr Dick Lewis and Dr Unity Allsopp Lewis trained in America during world war 2 and started practice in Pietermaritzburg in 1946.
South Africa now has over 600 chiropractors with two accredited university level courses in Johannesburg and Durban.

Early days were characterized by squabbles between two factions, one which promoted making a diagnosis, and the other just adjusted the spine. The inimitable and forceful Dr Mario Milani should correctly be accorded the credit for unifying the two factions into one cohesive profession.
It was this unified profession  that enabled chiropractic to become fully accredited in South Africa in the face of a united medical profession that called us quacks and lay manipulators.
In fact South Africa has one of the most cohesive chiropractic associations in the world; the internecine strife that characterised much of the first century is now long gone.
Whilst a good proportion of the chiropractors are located in Johannesburg, Cape Town and Durban most smaller town now boast of a chiropractor or two. 

Education Chiropractic
South Africa is privileged to have not one but two top class chiropractic institutions. Thanks to the vision of the Chiropractic Association of South Africa, the institutes were started despite great opposition some two decades ago. Without them there would today be no more than a handful of aging chiropractors in South Africa.
There are two very different approaches to chiropractic education ... EDUCATION CHIROPRACTIC ...



The Journey of Scott Haldeman 
South Africa is proud to be the birth place of one of the most influential chiropractic personalities the world has ever seen. His grandmother and father were both chiropractors.
Trained as a chiropractor, and still very cognisant of his roots, Dr Haldeman has gone on to qualify as a medical doctor, a PhD and practising neurologist.

Few men have shaped modern chiropractic more than Dr Haldeman, putting it on the healthcare map with his strict emphasis by insisting that chiropractic through research actually prove with hard research what they already know; chiropractic is safe, effective and cost effective. We are the largest non drug healing profession in the world.
South Africa is very proud of you Dr Haldeman. The journey of Scott Haldeman.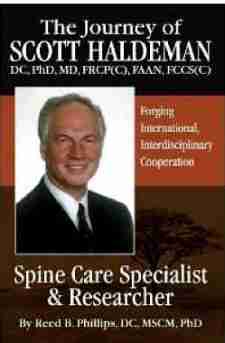 Interesting links 
Do you have a question about your health?
Do you have a question? Shoot! Please include important details such as when the problem started, what increases and relieves the pain, which movements cause dizziness, for example, whether the pain radiates to all the fingers or just the thumb and forefinger, or just certain parts of the leg.

A two line question will get an answer of zero value.

About Dr Barrie Lewis DC
What Other Visitors Have Said
Click below to see contributions from other visitors.

slipped disk Not rated yet
Slipped disk. Chiropractic Help homepage » Find a good chiropractor » Slipped disk Hi, My husband got very bad lower back pain. …
---
Searching for something specific? Just type it in here:
---
Did you find this page useful? Then perhaps forward it to a suffering friend. Better still, Tweet or Face Book it.