Tingling right hand with ache in arm, arm pit and front right of chest, and pain in back by shoulder blade and side of neck
by Deb
(Hollister, MO)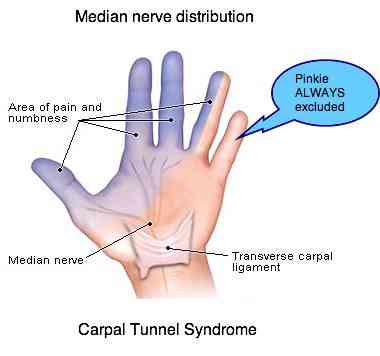 Tingling right hand, ache in arm, pain in arm pit and front right of chest, and pain in back by shoulder blade and side of neck. All on the right.


Several months ago I was having pain somewhat under my right armpit and a little into the chest on that side. I wrote it off as to a sore muscle. Then about 6 weeks ago, I woke up during the night with a very stiff center back between spine and right shoulder blade. It hurt to breath in. It happened suddenly during the night and has lasted since that time. For the past 3-4 weeks, my right hand, thumb, pointer finger and center finger, and a tiny bit of 4th finger, have been tingling and feeling like they were asleep.
It occurs mostly when my arm is bent at the elbow and when I lay down in bed on my left side. I can make the tingling and sleepy feeling go away by laying on the right painful back side. It is an odd moment for me and somewhat concerning to me as I have never had this before.
I do work at a computer 2 days a week, but I have previously had carpal tunnel in the other wrist and it was nothing like this. This seems to be involving my right side, arm pit, neck, back, arm and hand. Should I go to a chiropractor, a spine doc, or start with my primary care physician?
I do have several back issues; sciatica, spinal stenosis, and L5 disk narrowing, which I have had for most of the past 15 to 20 years. But, as I said, this right side numbness, tingling, aching, pain is relatively new. Help. And, thank you in advance for any insight you can offer. Debbie
Hello Debbie,
Obviously without being able to examine you, all that follows is speculative.

It sounds to me like you have what is known as a double crush syndrome. A pinched nerve in two or even three places.

Firstly that tingling in the fingers, but excluding the pinkie, is typically an irritation in the wrist in the carpal tunnel, or possibly as the median nerve passes between the two branches of the pronator teres muscle. Your description is pure median nerve distribution.

However, clearly if it's affecting the front of chest, arm pit and the upper back there is also a pinching of one or more nerve roots either in the neck or as the nerves pass through the so called thoracic outlet.

An important distinction can be made by placing your hand on your head when the pain and tingling is bad, and seeing whether it relieves or aggravates the pain. Read more by going to our search function and typing in shoulder abduction relief sign.

Smoker with a cough? Definitely see your doctor as a tumour in the apex of the lung can cause this. Much more likely though is enlargement of the joints of Luschka, a cervical rib, or simply a fixated first rib. All these can cause the symptoms you have.

That pain on deep breathing is typical of a so called sprung rib head, one of the conditions that chiropractic excels in. But with all these other symptoms, who ever treats you needs to tread with caution. This is certainly not just a routine sprung rib.

What's needed is a thorough examination first in order to make the diagnosis. Your choice who you see. I would recommend an xray of your neck including the oblique views or, if you have the money, a scan.

Let us known how you get on. I hope this has contributed. Use that same search function to find more information on deep upper back pain, inter scalene triangle and rib pain treatment.