PICKLED BEETS
BEETROOT DIET: INGREDIENTS
(Keywords: pickled beets, chiropractic help, beetroot diet, cooking beetroot)
For a change, pickled beets that are not too vinegary are delicious, though beets are also excellent plain boiled. Pickled or plain, best get them young. That way they have a naturally sweet flavour. Cooking beetroot is simple, though it does take some time.
My dad had a farm, and we grew beets. Believe you me, we ate them in every conceivable form. They must have the same active ingredient as MoviPrep, make sure you read RIGHT TO THE END OF THIS PAGE, OTHERWISE YOU ARE MISSING OUT ON SOMETHING SERIOUSLY GOOD!
5 beets
1/4 cup cider vinegar
I don't add any sugar as they are rich in natural sugar: Sugar beets are a first cousin. Maybe one or two teespoons if you have a sweet tooth, and aren't overweight!)
1 Tbsp olive oil
1/2 teaspoon dry mustard
Salt




Searching for something specific? Say, " Pinched nerve in neck ". Just type it in here...
Custom Search
HOW TO COOK BEETROOT
Remove the tops from the beetroot, and cook separately. They make a delicious spinach. Pressure-cook the beets for about 15 minutes depending on size, or just boil until tender. Cooking beetroot couldn't be simpler.
Drain the beets, rinsing them in cold water. Use your fingers to slip the peels off of the beets, and discard. Slice the beets.
Make a vinaigrette by whisking the vinegar, olive oil, salt and dry mustard. Combine beets and vinaigrette in a bowl and allow to marinade for a half hour and, hey presto, you have your pickled beets. Now use them to make a beetroot salad.
If you want them to last longer, then boil them for five mintutes in the vinegar and olive oil mixture.
GROWING BEETS
Beetroot's love a medium to light soil. What it definitely does not like is a soil which has recently been manured - this will cause the roots to be mis-shapen. Well rotted compost is a must for a good crop.
Either use a garden site which was well-prepared for a previous crop, particularly legumes which add nitrogen to the soil, or dig the soil well the previous autumn and let the winter frost break it up even more.
When digging, remove as many stones as possible - the roots like to grow without restriction.
Beetroot can be sown when the danger of hard frost has passed. Plant in small batches up until mid-July (in the Northern hemisphere. In the South we have to get them in by January- February) or you will end up with too many.
Before sowing, soak just enough seeds for immediate planting in water for an hour or so. They germinate without difficulty. With a trowel, scoop out a line in the soil about 2.5cm deep, spacing the lines about 30cm apart. Beets need plenty of sunshine. Space the seeds in the lines 5cm (2in) apart and cover with soil. Water if the soil is dry.
The seedlings will appear in about two weeks, depending on the weather. Each seed planted will result in a cluster of three or four seedlings. Remove the weakest seedlings, leaving only the strongest for each seed sown.
The young seedlings may well attract the unwanted attention of birds. If your area is troubled, it is best to cover them in netting for a while or whatever is your best method. Clear plastic plastic bottles with the top and bottom cut off and placed over the seedlings when they emerge is a good method if you plant only a few seeds.
Thorough regular watering is a must if the conditions become dry. This will encourage them to grow quickly and the roots will be more tender and tasty. Luckily enough, little weeding should be required after the first month because the foliage of beetroot is dense enough to keep most weeds at bay.
Don't let them grow too woody. Young beets are best, and don't forget the leaves. They make a marvellous spinach. In fact, my sister-in-law grows beets for the leaves, and gives us the beets!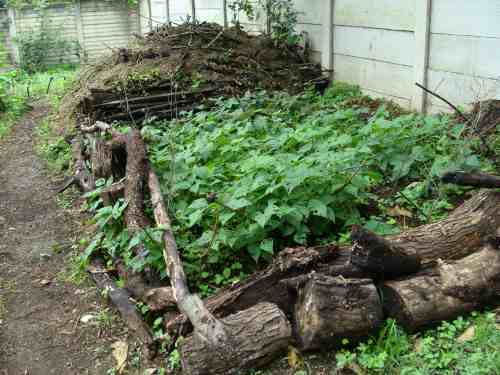 SOLUBLE FIBRE
Like apple diet , pickled beets are rich in soluble fibre, the best sort for a healthy colon. They make the stool soft and easy to pass. Don't be surprised by the colour - it's not blood! Pickled beets and apples - God's gifts to the constipated colon. The benefits of beetroot are vast.
The normal passage through the bowel is less than 36 hours. If it's more than that before you get a pink show, then you should be eating a lot more fibre in your diet. Constipation is associated with a heap of serious bowel diseases. HELENS 15 EURO SALAD (then known as the five dollar salad) is what saved me from the misery of constipation when I was studying Chiropractic in Chicagoland.


IMPORTANT CONSIDERATIONS
---
Go from our delicious BEETS recipe back to Why BEETROOT CONSTIPATION ..?


Apple salad recipe ... delicious with your pickled beets. Apples are another source of soluble fibre.


STRAWBERRIES NUTRITION FACTS ... more soluble fibre and loaded with antioxidants.


Recipe for Tabouli Tabouleh ..., a dead easy Lebanese dish of tomato, onion and parsley.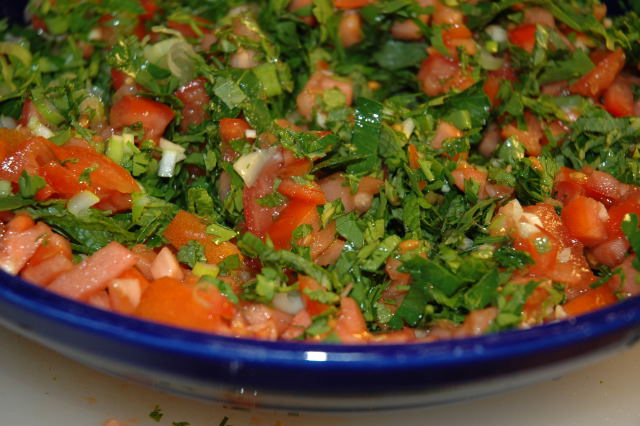 Searching for something specific? Say, " Pinched nerve in neck ". Just type it in here...
Custom Search
MoviPrep
Incidently, you don't want to take too much pickled beets if you have a normal bowel. It acts a bit like some stuff called MoviPrep. Read on...
I called my friend Andy, a gastroenterologist, to make an appointment for a colonoscopy because of all the troubles.
A few days later, in his office, Andy showed me a colour diagram of the colon, a lengthy organ that appears to go all over the place, at one point passing briefly through Minneapolis. Then Andy explained the colonoscopy procedure to me in a thorough, reassuring and patient manner. I nodded thoughtfully, but I didn't really hear anything he said, because my brain was shrieking, 'HE'S GOING TO STICK A TUBE 17,000 FEET UP YOUR BEHIND!'
I left Andy's office with some written instructions, and a prescription for a product called 'MoviPrep,' which comes in a box large enough to hold a microwave oven. I will discuss MoviPrep in detail later; for now suffice it to say that we must never allow it to fall into the hands of America 's enemies.
I spent the next several days productively sitting around being nervous. Then, on the day before my colonoscopy, I began my preparation. In accordance with my instructions, I didn't eat any solid food that day; all I had was chicken broth, which is basically water, only with less flavour.
Then, in the evening, I took the MoviPrep. You mix two packets of powder together in a one-liter plastic jug, then you fill it with lukewarm water. (For those unfamiliar with the metric system, a liter is about 32 gallons).
Then you have to drink the whole jug. This takes about an hour, because MoviPrep tastes - and here I am being kind - like a mixture of goat spit and urinal cleanser, with just a hint of lemon..
The instructions for MoviPrep, clearly written by somebody with a great sense of humour, state that after you drink it, 'a loose, watery bowel movement may result.'
This is kind of like saying that after you jump off your roof, you may experience contact with the ground.
MoviPrep is a nuclear laxative. I don't want to be too graphic, here, but, have you ever seen a space-shuttle launch? This is pretty much the MoviPrep experience, with you as the shuttle. There are times when you wish the commode had a seat belt. You spend several hours pretty much confined to the bathroom, spurting violently. You eliminate everything. And then, when you figure you must be totally empty, you have to drink another liter of MoviPrep, at which point, as far as I can tell, your bowels travel into the future and start eliminating food that you have not even eaten yet.
After an action-packed evening, I finally got to sleep.
The next morning my wife drove me to the clinic. I was very nervous. Not only was I worried about the procedure, but I had been experiencing occasional return bouts of MoviPrep spurtage. I was thinking, 'What if I spurt on Andy?' How do you apologize to a friend for something like that? Flowers would not be enough.
At the clinic I had to sign many forms acknowledging that I understood and totally agreed with whatever the heck the forms said. Then they led me to a room full of other colonoscopy people, where I went inside a little curtained space and took off my clothes and put on one of those hospital garments designed by sadist perverts, the kind that, when you put it on, makes you feel even more naked than when you are actually naked..
Then a nurse named Eddie put a little needle in a vein in my left hand. Ordinarily I would have fainted, but Eddie was very good, and I was already lying down. Eddie also told me that some people put vodka in their MoviPrep.
At first I was ticked off that I hadn't thought of this, but then I pondered what would happen if you got yourself too tipsy to make it to the bathroom, so you were staggering around in full Fire Hose Mode. You would have no choice but to burn your house.
When everything was ready, Eddie wheeled me into the procedure room, where Andy was waiting with a nurse and an anaesthesiologist. I did not see the 17,000-foot tube, but I knew Andy had it hidden around there somewhere.. I was seriously nervous at this point.
Andy had me roll over on my left side, and the anaesthesiologist began hooking something up to the needle in my hand.
There was music playing in the room, and I realized that the song was "Dancing Queen" by ABBA. I remarked to Andy that, of all the songs that could be playing during this particular procedure, "Dancing Queen" had to be the least appropriate.
'You want me to turn it up?' said Andy, from somewhere behind me.
'Ha ha,' I said. And then it was time, the moment I had been dreading for more than a decade. If you are squeamish, prepare yourself, because I am going to tell you, in explicit detail, exactly what it was like.
I have no idea. Really.. I slept through it. One moment, ABBA was yelling 'Dancing Queen, feel the beat of the tambourine,' and the next moment, I was back in the other room, waking up in a very mellow mood.
Andy was looking down at me and asking me how I felt. I felt excellent. I felt even more excellent when Andy told me that IT was all over, and that my colon had passed with flying colors. I have never been prouder of an internal organ.
With thanks to another Barry... prevention's better than a cure, methinks.
On the subject of Colonoscopies... a few gags:
1. 'Take it easy, Doc. You're boldly going where no man has gone before!'
2. 'Find Amelia Earhart yet?'
3. 'Can you hear me NOW?'
4. 'Are we there yet? Are we there yet? Are we there yet?'
5. 'You know, in Arkansas , we're now legally married.'
6. 'Any sign of the trapped miners, Chief?'
7. 'You put your left hand in, you take your left hand out...'
8. 'Hey! Now I know how a Muppet feels!'
9. 'If your hand doesn't fit, you must quit!'
10. 'Hey Doc, let me know if you find my dignity.'
11. 'You used to be an executive at Enron, didn't you?'
12. 'God, now I know why I am not gay.'
13.. 'Could you write a note for my spouse saying that my head is not up there?'
INTERESTING LINKS
CHIROPRACTIC COALFACE 2 , more about what Chiropractors do on a daily basis.

HYALINE CARTILAGE ... , the second most important page at CHIROPRACTIC HELP.

Go from Pickled Beets to CHIROPRACTIC HELP home page …


MONTHLY NEWSLETTER
BACK ISSUES
Issue #25 Chronic arthritis / Parsley benefits / Trick or Treatment
Issue #24 Cold hot therapy / Aloe vera
Issue #23 Maintenance Chiropractic Care / Ways to cook salmon
Issue #22 Slump Test for sciatica / How to grow radishes
Issue #21: Neck Arm pain / Planning the summer vegetable garden
Issue #20: 50 percent less pain / Green beans
Issue #19: Retirement sentiments / Growing Garbanzo beans
Issue #18: Shoulder Pain / A Walk in the Sun
Issue #17: Facial Pain / Mussel Facts
Issue #16: Obesity in the Chiropractic Clinic / Flax seed
Issue #15: Breastbone pain / Broccoli
Issue #14: Hip and Groin pain / Statins for lowering cholesterol
Issue #13: Can a DC help your Lumbar Facet Syndrome / Strawberries, a wonder food
Issue #12: Help Baby Colic Cures 2 / Eggplant for high cholesterol
Issue #11: Groin and Thigh Pain / Hummus
Issue #10: Friday Fun Stones in my Clog. / Cucumber
Issue #09: Friday Fun: Headache
Issue #08: Spinal Stenosis/ Celery
Issue #07: Root of all Healing / Garbanzo beans /Chickpeas
Issue #06: Safety on the Stairs / Ginger
Issue #05: Safety in the home / Red foods
Issue #04: Whiplash and the Joints of Luschka / Parsley
Issue #03: How to stop falling / Danger of a low fat diet
Issue #01: Tingling in the arms and hands / Apples

(PS. If you find them irrelevant to your needs or an exercise in tedium, one click will UNsubscribe you.)

PICKLED BEETS
Do you have a friend in need of a kinder form of MoviPrep? Pickled beets is the solution to nine tenths of the world's problems. Our politicians are so full of S-H-one-T. Send you own local guy a bag of beets!