HIP PAIN and DIABETES

What do they have in common? The vitamin D link.

(Keywords: HIP PAIN, osteoporosis, vitamin D, diabetes, metabolic syndrome, chiropractic help)
Several months back we mentioned in our newsletter (Issue #18) the importance of a walk in the sunshine to get your vitamin D levels up in order to prevent hip pain. The problem though is that the further from the Equator you live, the less skin there is exposed to that sunshine in the winter months, and it has precious little power from November to February if you live far from the equator.
A vitamin D deficiency is linked not only to osteoporosis and broken bones, hip pain, but new research also links vitamin D to diabetes and metabolic syndrome.
Two new studies have uncovered evidence that low levels of Vit D could lead to poor blood sugar control among diabetics and increase the risk of developing metabolic syndrome among seniors.
---
Chiropractic Conditions is a central page at Chiropractic Help. It provides you simply and easily with the sorts of conditions that the average chiropractor would be treating.

Healthy Living Tips is another vital page at Chiropractic Help. Sparkling good health is not just about having your subluxations adjusted. Our healthy living tips page gives you some insights into different foods you could and perhaps should be eating.
---
Metabolic syndrome is a grouping of health risks factors:
high blood pressure
abdominal obesity
abnormal cholesterol levels AND
high blood sugar.
Study 1: Johns Hopkins Medical School
Researchers reviewed 124 type 2 diabetes patients between who sought specialty care at an endocrine outpatient facility. More than 90% of these patients, between 36-89, had either Vitamin D deficiency or insufficiency, despite the fact they had had routine primary care visits before their specialty visit.
About 6% of the patients were taking a Vit D supplement at the time of visit.
Those who had lower Vit D levels were also more likely to have higher average blood sugar levels.
"The finding supports the active role of Vit. D in the development of Type 2 diabetes, study co-author Dr. Esther Krug, in a news release from the Endocrine Society. "Since primary care providers diagnose and treat most patients with Type 2, screening and Vit. D supplementation as part of routine primary care may improved health outcomes of this highly prevalent condition," Krug added.
Study 2: The Netherlands VU University Medical Centre
A second study involving nearly 1300 white Dutch men and women over the age of 65 found almost half were Vit D deficient, while 37% had metabolic syndrome.
"Because the metabolic syndrome increases the risk of diabetes and cardiovascular disease, an adequate vitamin D level in the body might be important in the prevention of these diseases," said Dr. Marelise Eekhoff.
Regardless of gender, those with insufficient amounts of vitamin D in their blood were more likely to have metabolic syndrome than those with sufficient amount of Vitamin D.
"It is important" added Eekhoff, "to investigate the exact role of Vit. D in diabetes to find new and maybe easy ways to prevent it and the cardiovascular diseases linked to diabetes."
VITAMIN D
The best nutritional sources of Vitamin D are fatty fish like salmon, mackerel, herring... and cod liver oil.
The Heart Foundation recommends eating fatty fish at least twice a week. The Omega-3 helps keep your cholesterol levels in order, and Vitamin D is vital for a host of factors - in the Metabolic Syndrome, but also in osteoporosis and the inevitable ensuing hip fracture and severe hip pain and disability.
A walk in the sun increases Vitamin D levels, and strengthens the bones, doubly decreasing the risk of osteoporosis. It's the loss of independence more than the pain and the cost of a pin or total hip replacement that so disrupts the lives of patients with osteoporosis.
Save yourself from hip pain, diabetes and heart disease with fatty fish. That could be a FISH SOUP or, perhaps just a SMOKED SALMON DIP recipe ....
THE RIGHT BED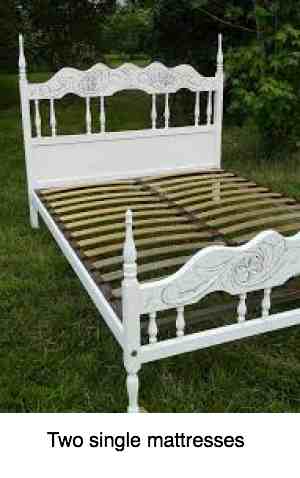 It is goes without saying that the right bed is vital if you are suffering from hip pain. Or even if you have a perfect back. Skimping on your bed and you'll simply spend the money on your chiropractor, worse a surgeon.
I recommend the Dutch option: two mattresses on one double bed.
There's no perfect bed, but do consider Memory Foam Mattresses ...
MELANOMA
Don't rely on the sunshine for all your vitamin D. Remembering that excessive exposure to the sun causes potentially serious skin diseases.
USEFUL LINKS
Search this site function enables you to find stuff on this site.

Google has gone through an enormous shakeup in the last year, giving webmasters much grief.

Meantime, use the search function near the top of the left column to find more information about subject material mentioned on the page where links have probably been removed.  There are over 360 pages at chiropractic help; it's become a veritable encyclopedia dedicated to better health.

Did you find this page useful? Then perhaps forward it to a suffering friend. Better still, Tweet or Face Book it.