Dear


---
RETIREMENT SENTIMENTS
CHIROPRACTIC HELP Newsletter #19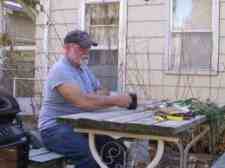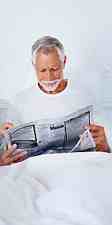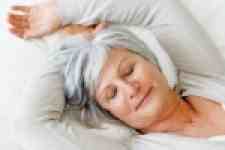 Ah, that day we dream of when we no longer have to go through the daily grind! Sleep in a bit, cup of coffee in bed from "She who must be obeyed", read the newspaper instead of having to scan it in five minutes flat... an illusion! For perhaps a week or three it might be fun. And then?
Whilst such dream retirement wishes plus a booze cruise or two are probably the norm, unless we retire INTO something many folk either become depressed, losing their sense of worth, drop dead of boredom within a couple years or, financially strapped, simply can't afford to do the things they'd like to do.
Incidentally, do you know why it's not good to sleep with your arm above your head? Or on your tum for that matter?

THORACIC OUTLET SYNDROME ... tingling in all the fingers.


Searching for something specific? Say, " slipped disk ". Just type it in here...
Custom Search
To retire...
MacMillan lists the following definitions of "retire" and most of them fill me with dread! And frankly, many of them are just not true in relation to "retirement". But many of us believe them nevertheless...
to stop working, especially when you reach the age when you are officially too old to work
to stop playing a sport as a professional player because you are too old
to force someone to leave their job, especially before they reach the age when they are officially too old to work
to leave a place, position, or way of life in order to go somewhere quieter or to live a less active life
to stop taking part in a game or sports competition because you are injured or sick, or to make someone do this
to remove machines or equipment from a place because they are old and no longer useful
to go to bed at the end of the day in order to sleep
---
"I believe the best definition of man is the ungrateful biped."
Fyodor Dostoevsky
---

Past your sell-by-date...
Life can be cruel and through no fault of our own, and circumstances sometimes can crush us. That is reality, sudden onset of cancer, an unexpected car accident, a fall on the ice, but really, these are the exceptions. For most of us, if we are old and no longer useful at sixty-something, we have only ourselves to blame. Now is the time to plan ahead...



---

Plan to Retire INTO something... RETIREMENT SENTIMENTS
It might just be a continuation of your work. Take my friend LM for example. When L retired after working nearly fifty years as an electrician, he quite quickly found the newspaper, watching the ballgame and that cup of coffee very dull...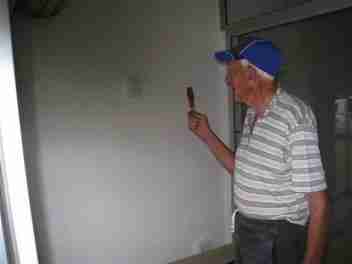 Len and I have spent the last day-and-a-half crawling around in the very cramped ceiling of my new clinic - he's an inspiration to me. I'll be very surprised if his retirement jobs don't carry him to a healthy, happy eighty with all his marbles intact! Ceilings is not top on my list of retirement sentiments, but I learnt such a lot, not forgetting that a little knowledge can be a lot more dangerous than none at all, especially with a 220V kick if you get it wrong! Len's retirement jobs are doing him a power of good.

An aside: This week a young patient came to the clinic with a very sore neck after being manipulated by a friend. The friend? A flatmate of a chiropractic student in training... nuff said. Would you let your friend take out your appendix, one of the simplest medical procedures, and certainly a lot less complicated than a cervical spine manipulation?
---
Wilma Rudolph ... another inspiration
"My doctors told me I would never walk again. My mother told me I would. I believed my mother."
Wilma Rudolph
Young Wilma was a sickly child having suffered polio, scarlet fever and pneumonia. At 9 she shed her braces and started running. Said she: "I ran and ran and ran every day, and I acquired this sense of determination, this sense of spirit that I would never, never give up, no matter what else happened."
At high school Wilma became a star athlete, quickly becoming a world-class sprinter. She won a bronze medal in the 1956 Olympics in Melbourne, Australia, and three gold medals in the 1960 Rome Olympics, earning her the title of "the world's fastest woman."
After retiring from running, she coached briefly before a retirement sentiment to set up a foundation for underprivileged children. A role model to countless people, she was also the author of a number of inspirational quotations:
"The triumph can't be had without the struggle."
---
HOBBIES, a new language...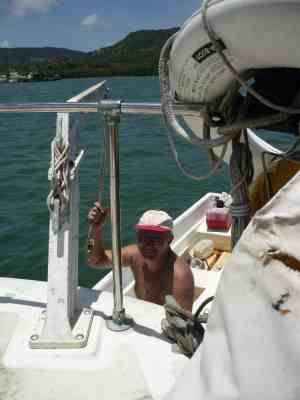 Often we may have had limited time for a hobby that has fascinated us... my brother has had a love-affair with boats since he was a child. When he retired he bought Unity, an old 38 foot tub, fixed her up and spent the next two sailing the Caribbean, the Great Lakes... Now he sails Unity II, a 43 footer, but his next real retirement challenge is to learn Spanish. The Dominican Republic holds more fascination for him than either his native South Africa, or continental America.



---
"Every third bite that you consume at the dinner table is the result of insect (like bees) pollinators' work."
Professor Lars Chittka
---
GARDENING
It could be that plants, or birds, or keeping bees, or trout fishing that you keeps you young and vital right into the eighties... preferably something both physical and mental. The Archives of Medicine tell us that one quarter of Americans do little or no exercise... that is a recipe for early demise, and frankly a very boring life!

Here I am combining a fascination with Garbanzo beans with deep trenching... hummus is number two only to Quaker Oats recipes amongst the superfoods known to reduce blood cholesterol.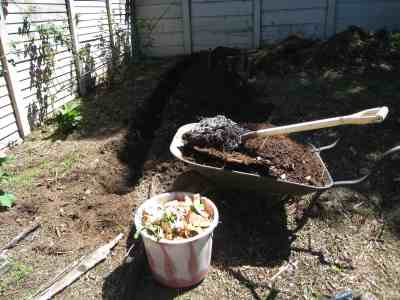 Not deep enough I confess, and too much shade, that tree must come out, but filled with kitchen waste and rich compost I'm hoping for a bumper harvest of garbanzo beans (chickpeas) from that trench for our authentic hummus recipe. Healthy Choice Foods remains high on my agenda of retirement sentiments.
On a personal note...
RETIREMENT SENTIMENTS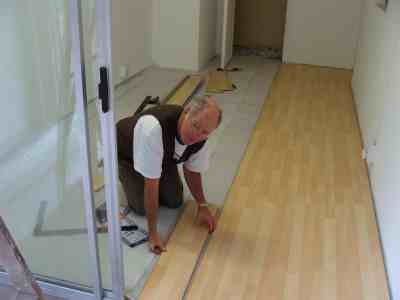 I've opted for a modified RETIREMENT SENTIMENTS : "to leave a place, position, or way of life in order to go somewhere quieter or to live a less active life". Very few chiropractors retire completely. Our work brings us too much pleasure, but I certainly won't be any less active. Retiring from Holland to a small practice in Hilton, South Africa, working with my daughter, Dr Jane Ackerman DC... what a privileged "retirement". Bees, carpentry, gardening, perhaps back to soaring with the storks... it won't be quiet. But less stress. CHIROPRACTOR HILTON STREETVIEW ...


An aside: I've been most disappointed with the quality of local commercial honeys. Yesterday I managed to get a bucket of true "raw" honey, bits of wax and all. Cheaper, healthier and the taste... to die for! My friend William at 73 has turned beekeeping into a very profitable retirement sentiments hobby. It's no wonder he looks 63. Here you can see him fulfilling one of his retirement wishes, viz training young beekeepers.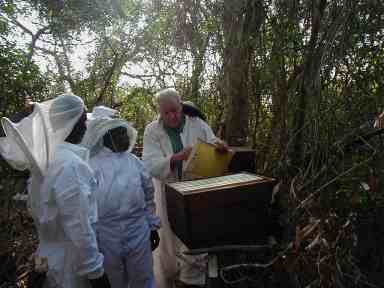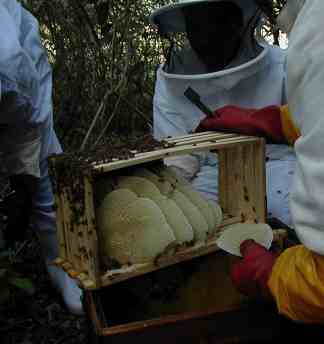 TOTAL HIP REPLACEMENT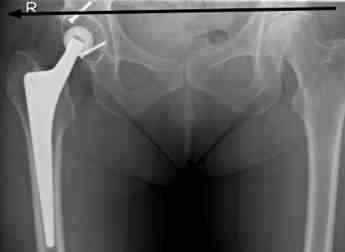 Hip arthritis and partial or total hip replacement is often a feature of the retirement years. The key is not to wait until the pain and stiffness in the groin and hip is severe. Chiropractors treat hip arthritis, and patients who have had hip replacements, but without relief of pain, on a daily basis.

Don't expect miracles but I personally believe that every case of hip arthritis should be treated with chiropractic before surgery. There's nothing to lose, and plenty to be gained... HIP ARTHRITIS



SACROILIAC JOINT CASE FILE ...


BOOK OF THE MONTH
The H Factor
Holford and Braly
"If you want to keep your heart healthy then you need to know the facts about homocysteine. Not just another risk factor to be added to the general equation, homocysteine is believed to be one of the major causes of heart disease today."
Eve Knight, British Cardiac Patients Association.
In a profound study on 62 000 patients, reported in Archives of Internal Medicine in September 2010, it was found that taking Statins for raised cholesterol had absolutely no scientific basis, unless you have a history of cardiovascular disease. Evidence is pointing towards homocysteine rather than cholesterol as the spoke in the wheel.


A blessed Christmas
RETIREMENT SENTIMENTS
I wish you a blest time with family and friends. Let's try and not let it turn into the "silly season", fraught with turkey and presents and stress...




USEFUL LINKS @ RETIREMENT SENTIMENTS
Go from RETIREMENT SENTIMENTS to CHIROPRACTIC TIPS home page …


Go from RETIREMENT SENTIMENTS to CHIROPRACTIC HELP home page …


---
"It's only when we truly know and understand that we have a limited time on earth - and that we have no way of knowing when our time is up - that we will begin to live each day to the fullest, as if it was the only one we had." "
Elisabeth Kubler-Ross, psychiatrist
---
Until next month then. Take a break this Christmas if you have a demanding career, work less, dance more, and take time to smell the roses.

Important tip: So, what are you going to do when you retire? Provided you start planning now, you won't be too old and no long useful!

Dr Barrie Lewis DC

Chiropractic-Help.com

Bernard-Preston.com




Feel free to forward this to a friend. No spam though please.